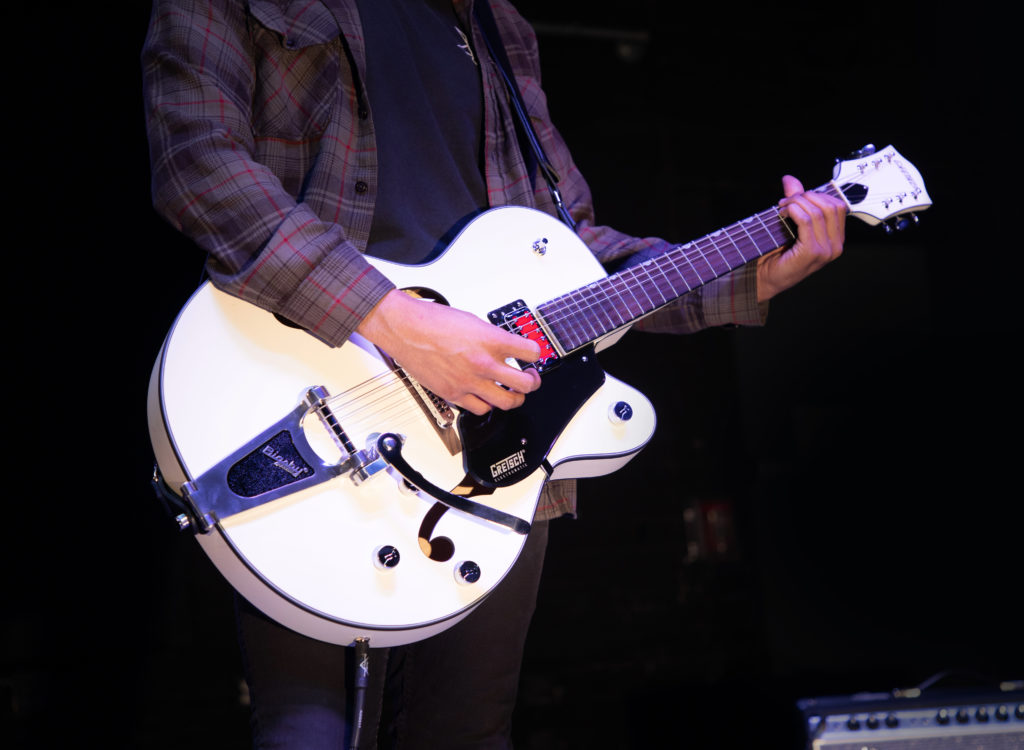 The new Gretsch G5410T Electromatic® "Rat Rod" Hollow Body Single-Cut with Bigsby® nailed a rave review from musicradar.comfor its suave throwback swagger and sound.
"The Rat Rod is one handsome instrument, but this is a Gretsch that's suited for meaner styles, for psychobilly punks and all kinds of freaks; it's the one that the Fonz's cousin just outta the joint plays," wrote MR.
While the Rat Rod is designed with a thinner 2.5" laminated maple body for easier playability, the oversized F-holes produce an enormous acoustic presence.
"A fully hollow build, the Rat Rod feels exceptionally open, and is bright and resonant when you strum a few chords acoustically," noted MR. "It has a similar body depth to the Setzer signature model, with a similarly impressive acoustic voice."
The dual Black Top Filter'Tron humbuckers pair exceptionally well with the model's hollow body design for fiery, high-output performances.
"Those pickups promise to be hot and snappy," said MR. "We all think the same thing when we pick up a Gretsch; it might look American Graffiti, but it'll sound like Physical Graffiti."
The review's overall verdict?
"Altogether, for 700 bucks, this is an exceptional instrument," concluded MR. "The Rat Rod's for fun, for honing your craft, and for getting some genuine Gretsch mojo on hand for your next blues, jazz, rock 'n' roll adventure."
Read the full review of the G5410T here, and to hear it in action, check out the demo by MR's sister magazine, Guitarist.