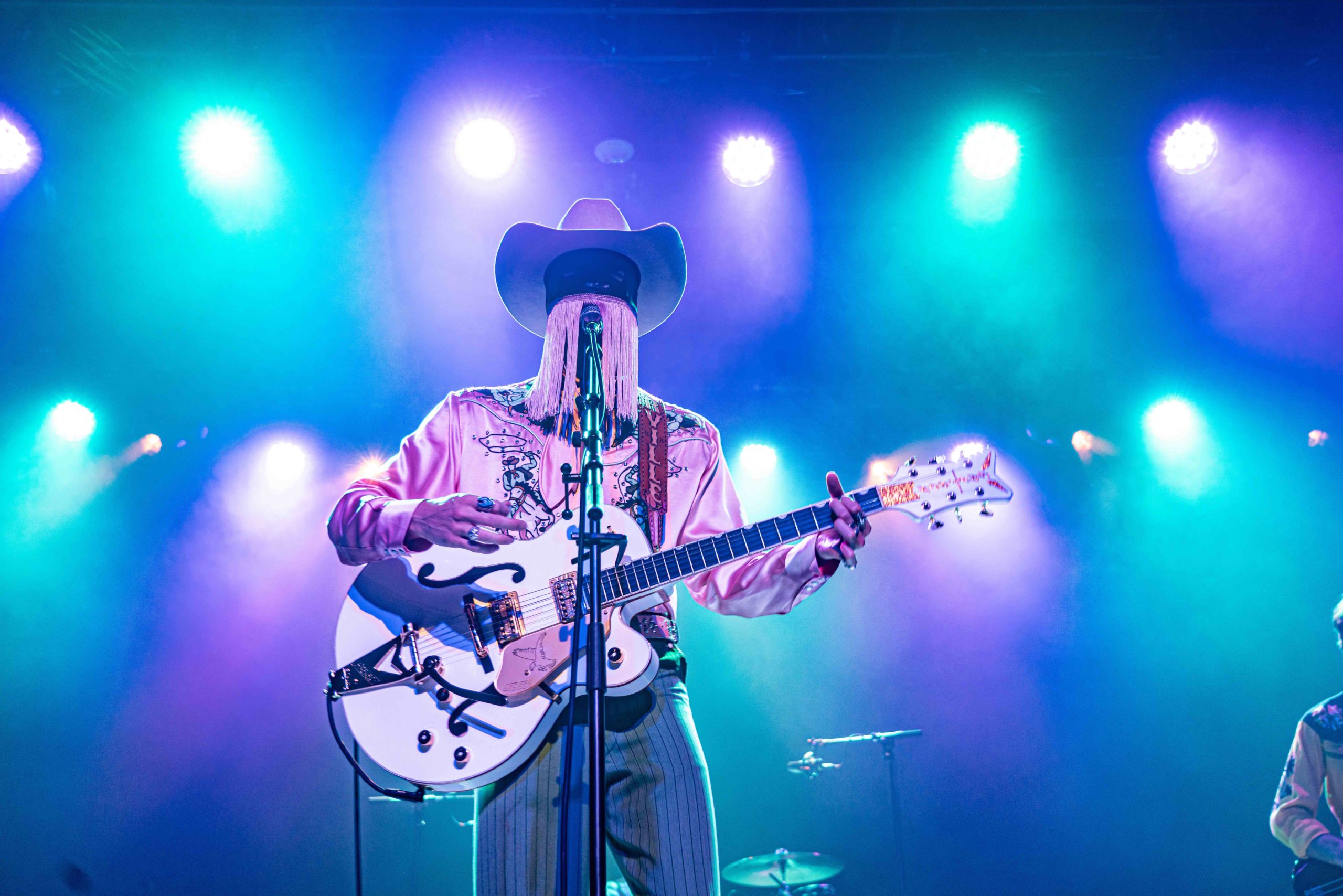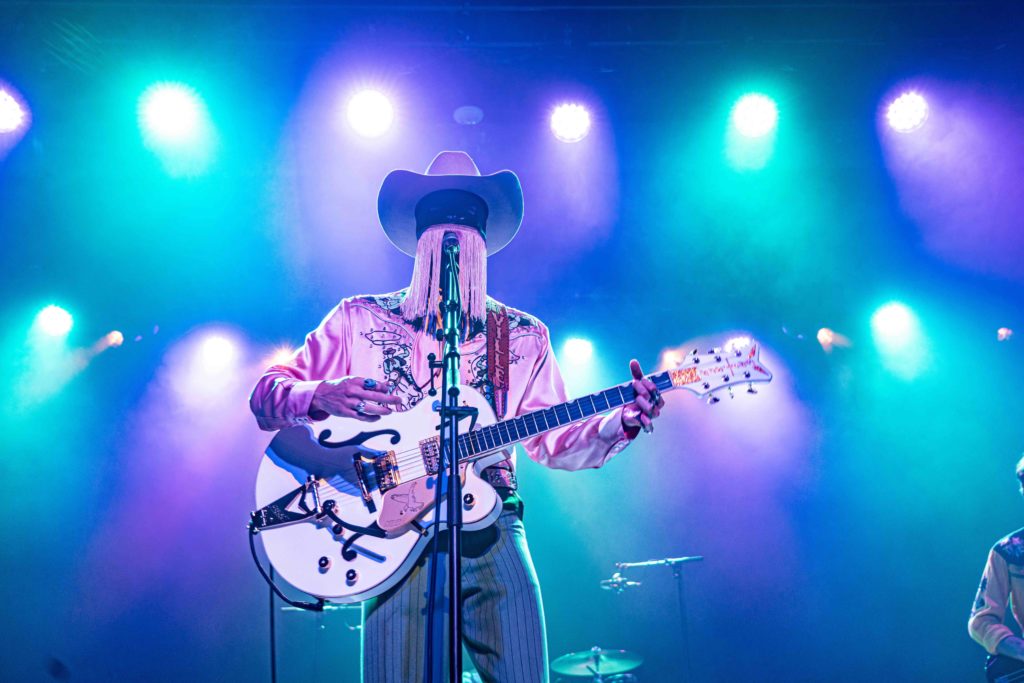 Canadian country musician Orville Peck's much-awaited EP Show Pony dropped last Friday on Columbia Records, featuring one cover and five new original songs, including a duet with country pop star Shania Twain.
"I kind of wanted it to feel like if Neil Young and Crazy Horse wrote a '90s country-rock song for Shania Twain [laughs], if that makes any sense at all," said Peck in an interview with CBC Music's Holly Gordon. "I wanted it to have this lazy, hot, sweaty, cowboy feel to it, like working out on the ranch and feeling exhausted by the heat, but enjoying all of it at the same time."
Peck was set to release Show Pony in June 2020, but amid the global protests against anti-Black racism, he decided to wait so as not to pull focus. 
"Love you all for being kind people and I can't wait for you to hear the album — but let's use this month to get our shit in order because this is only the start of the marathon for equality," he wrote via Instagram, two days before the planned June 12 release date.
That month, Peck also helped raise funds for anti-Black racism organizations, including participating in a virtual event for Wynwood Pride in Miami that raised $16,000 for the Bail Project, Central Florida's LGBTQIA+ and POC Contigo Fund, Equal Justice Initiative, Impact Justice, and the Black Trans Femmes in the Arts collective.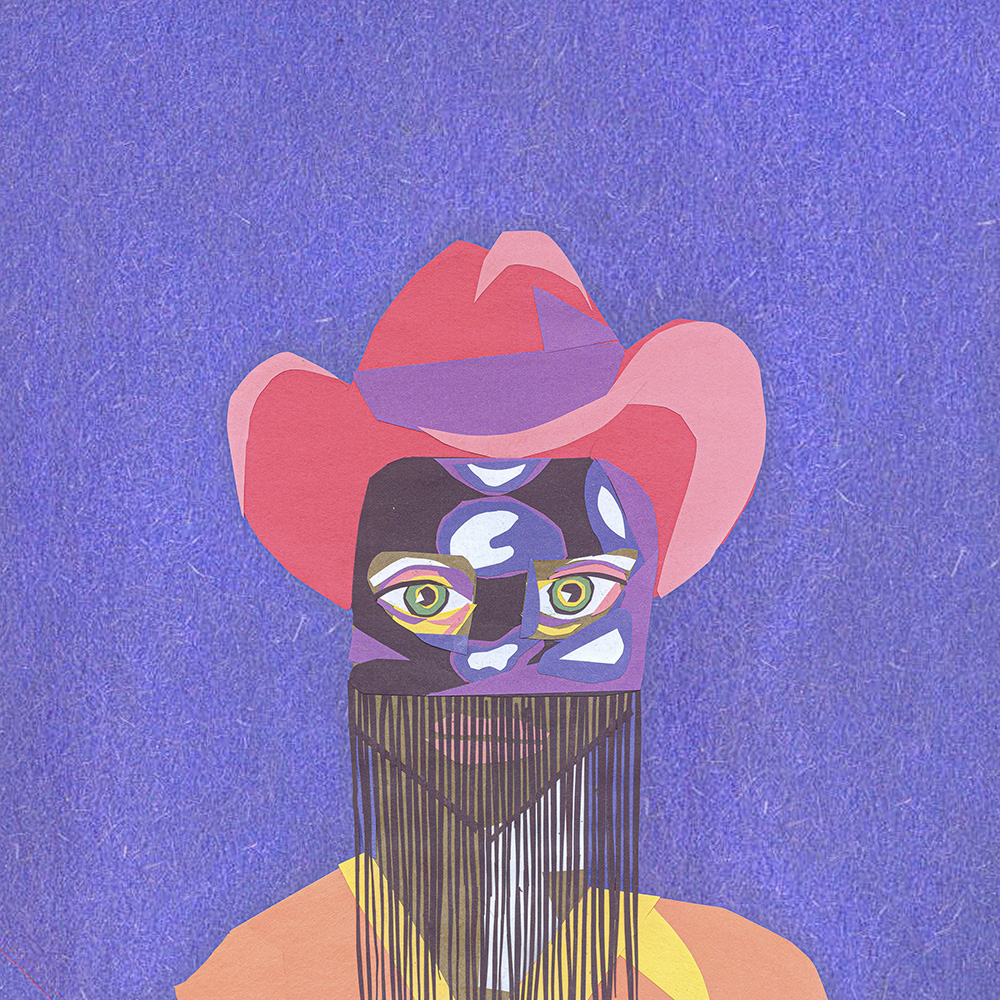 The new EP is the follow-up to his debut album Pony, which received a Juno Award nomination for Alt Album of the Year.
"Show Pony is the EP I've always wanted to make," said Peck in a press statement. "Having spent the past year on the road and then in quarantine, I was able to reflect on all that had happened since the release of Pony and expand upon it. This is a collection of stories and I hope listeners will join me in them."
In support of the release, the masked singer has been making the media rounds, including an interview with Guitar World to discuss his biggest country music influences and favorite Gretsch guitars.
Peck reveals that it was Dolly Parton who inspired him as a budding musician to assume his extravagant stage persona of tassels and rhinestones.
"When I first discovered Dolly Parton, I thought she was Elvira, or Pee-wee Herman, or something!" Peck told GW. "I literally thought she was a character from Sesame Street. I didn't realize she was a real person at first because she was so over-the-top and larger-than-life. That's kind of what I like to do with the music I make and the image I create.
"I think as a child I was really taken with country music in general but, more specifically, the era of country-western stars from the late '60s and early '70s. I was really fascinated by the idea that something could be so theatrical and dramatic and full of color and rhinestone and all of these incredible bold things."
Peck needed a dazzling guitar to match his colorful style and unmistakable moody croon, and nothing could really fill the boots quite like a Gretsch.
"Mostly I play a Falcon™ [G6136T-59 Vintage Select Edition '59] from Gretsch, which is my favorite guitar on the planet," he said.
Peck's majestic White Falcon can be spotted in the music video for his glamorous single "Queen of the Rodeo" from his debut 2019 album Pony and during his performance of "Dead of Night" on Jimmy Kimmel Live.
"[Gretsch was] very, very kind to give me one," added Peck. "I'm terrified to take it on tour. It's so funny, I take it into every hotel room. I mean, I won't keep it on the bus. I'm so afraid someone's going to steal it! So, that's my absolutely number-one precious thing.
"I also really like the Tennessee Rose from Gretsch, which I used to play quite a bit," said Peck. "That's kind of like my second Gretsch that I use."
Next Friday, Aug. 29, fans can experience Show Pony live with a special streaming event called Orville Peck's Rodeo.
"Tickets benefit my band and the performers of the show," noted Peck on his Instagram. "Grab your friends or roommates and split a ticket or sit your whole family down to join, because this ain't going to be your average stream."
Read Peck's full interview with Guitar World here, purchase tickets to the Orville Peck's Rodeo concert stream here and follow Peck here for more music news and announcements.