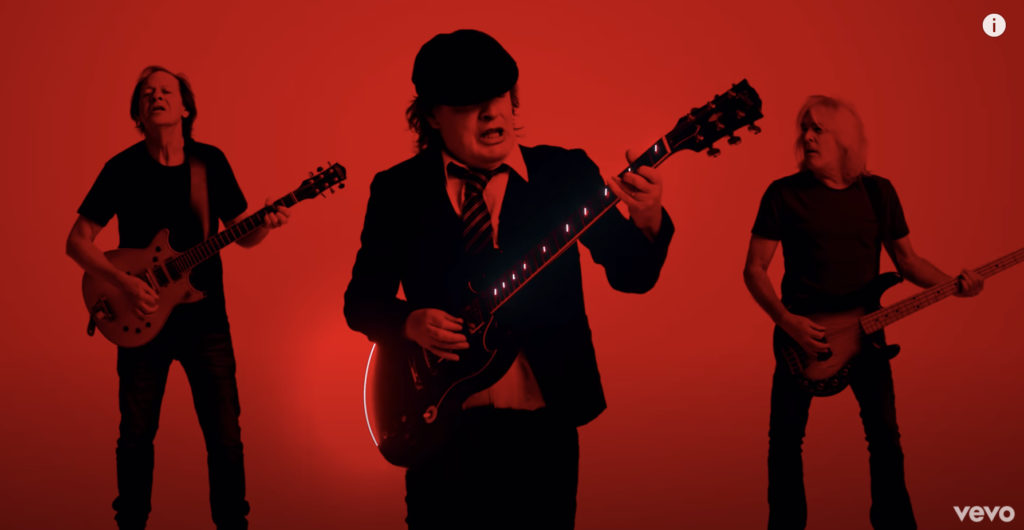 Aussie rockers AC/DC made a roaring return to music this week with the premiere of the music video for "Shot In The Dark," the title track for upcoming seventieth studio album.
"This album was guided by Malcolm's vision," said Angus Young in an interview with NME. "He was there from the beginning, and he's the guy that gave me a role in this band."
The video captured the guys jamming to this rock 'n' roll anthem under a towering crimson AC/DC logo, with guitarist Stevie Young delivering remarkable rhythm playing on Malcolm Young's No. 2 Gretsch Double Jet.
POWER UP is set for a Nov. 13 release. Preorder the album here, and watch the music video to "Shot In The Dark" below.