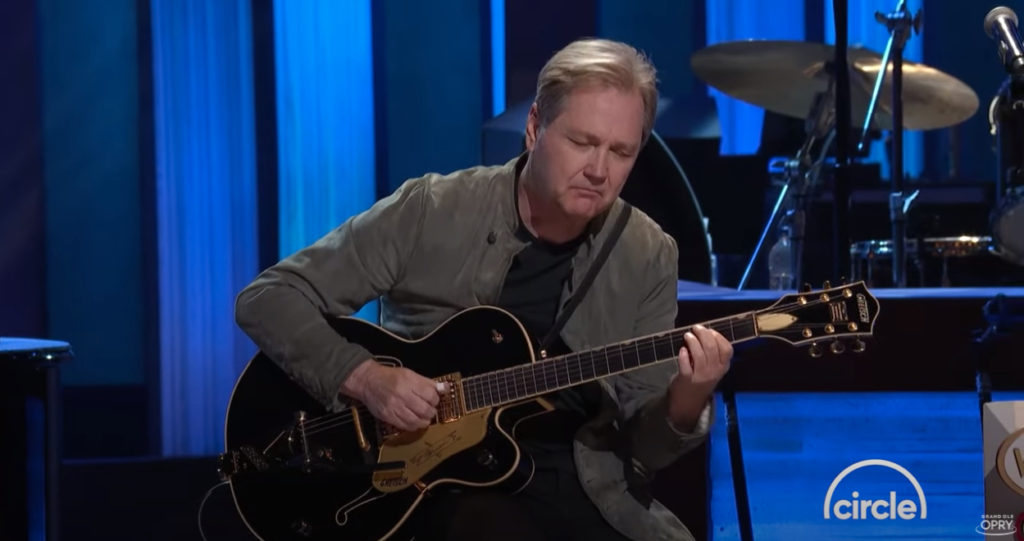 Six-string slinger Steve Wariner serenaded attendees at the Grand Ole Opry on Halloween with an instrumental rendition of "Wonderful World" for the Opry Live series.
Situated center stage with his G6120T-SW Signature Nashville® Gentleman, Wariner gave a remarkable performance with chiming tone radiating from his TV Jones® Paul Yandell Duo-Tron neck pickup.
Watch Wariner's incredible performance of "Wonderful World" below.