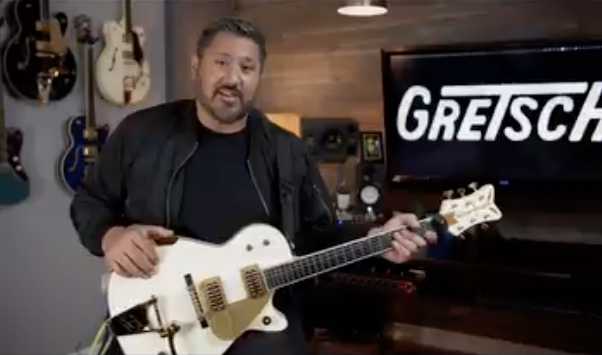 Guitarist Chris Rocha treated the Gretsch Instagram feed to a demo of his Gretsch G6134T-58 Vintage Select '58 Penguin™ with Bigsby® for his final installment of Gretsch #ToneTuesday.
"The Penguin is one of those classic Gretsch models that is sought after so much," said Rocha. "I saw one of these a while back and thought, 'I need to have a Penguin in my arsenal.' It's one of my favorite guitars."
The G6134T-58 is outfitted with a pair of TV Jones® Filter'Tron™ pickups for articulate sparkling and snappy timbre.
"This guitar sounds great on anything," said Rocha.
Watch Rocha and his G6134T-58 in the latest episode of #ToneTuesday below.