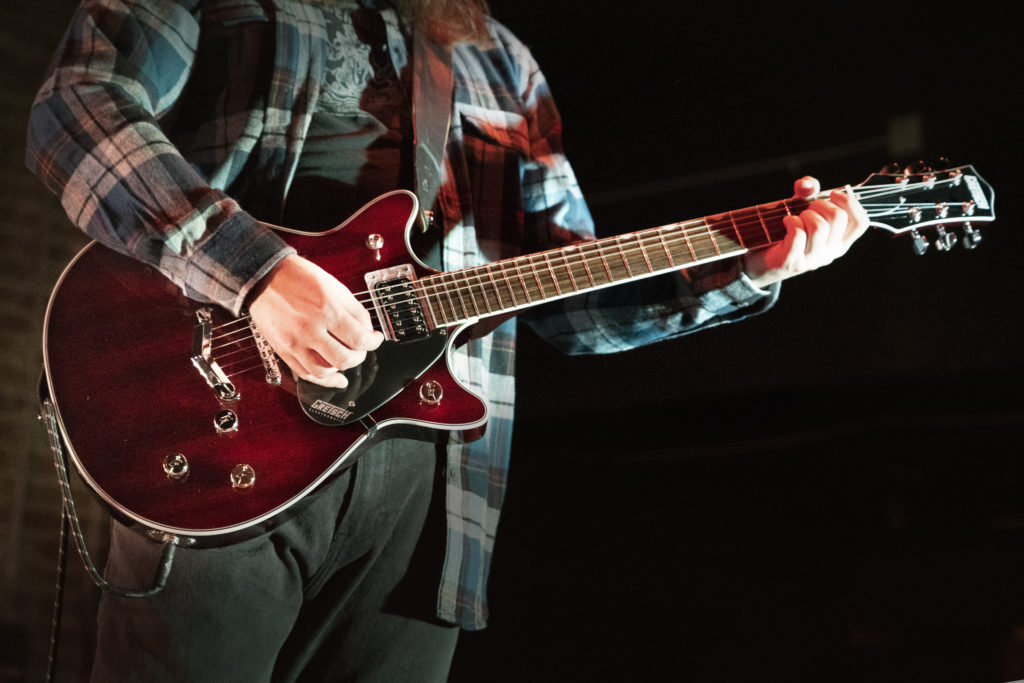 The all-new Gretsch G5410T Electromatic® "Rat Rod" Hollow Body Single-Cut with Bigbsy® and G5222 Electromatic Double Jet™ stole the show in the Guitar World holiday issue, earning high praise from reviewer Chris Gill for its bargain price.
"Two new Electromatic models—the G5222 Electromatic Double Jet BT and G5410T Electromatic 'Rat Rod' Hollow Body Single-Cut—offer tones, playability and eye-catching designs that compare favorably to Gretsch's higher end models costing two to four times as much," said Gill.
The G5410T model has a slimmer depth that rests closer to the body for maximized playing comfort, while the G5222 dons a throwback rock 'n' roll style popularized by the late Malcolm Young.
"The G5410T Electromatic 'Rat Rod' Hollow Body Single-Cut is more of a cousin to the venerated late-50s 6120 hollowbody model, featuring a 16-inch wide body, small late-Fifties bound headstock and oversize bound F-holes, but with a slimmer 2.5-inch depth," wrote Gill. "The G5222 features a symmetrical double cutaway 'solid' chambered body design with similar DNA to the post-1960 Duo Jet/Jet Firebird."
The G5410T is outfitted with Black Top Filter'Tron pickups that perform well on their own or when ran through a pedalboard to create a broad sonic landscape.
"The Rat Rod is more of a classic cruiser, with an inherent mellow warmth that can get deliciously rowdy with an overdrive boost," noted Gill.
For players after a bit more grit, a pair of Black Top Broad'Tron pickups in the G5222 kick things up a notch with a hotter output.
"With its slightly hotter output and chambered solid body design, the Double Jet BT is ideal for hot-rodded rockabilly, high-voltage hard rock, caffeinated country and beyond," noted Gill.
"For players who have always desired 'that great Gretsch sound,' these new Electromatic models provide a very affordable means for achieving that with a whole lot of style."
Read Gill's full review of the G5410T and G5222 in the holiday issue of Guitar World on sale now.