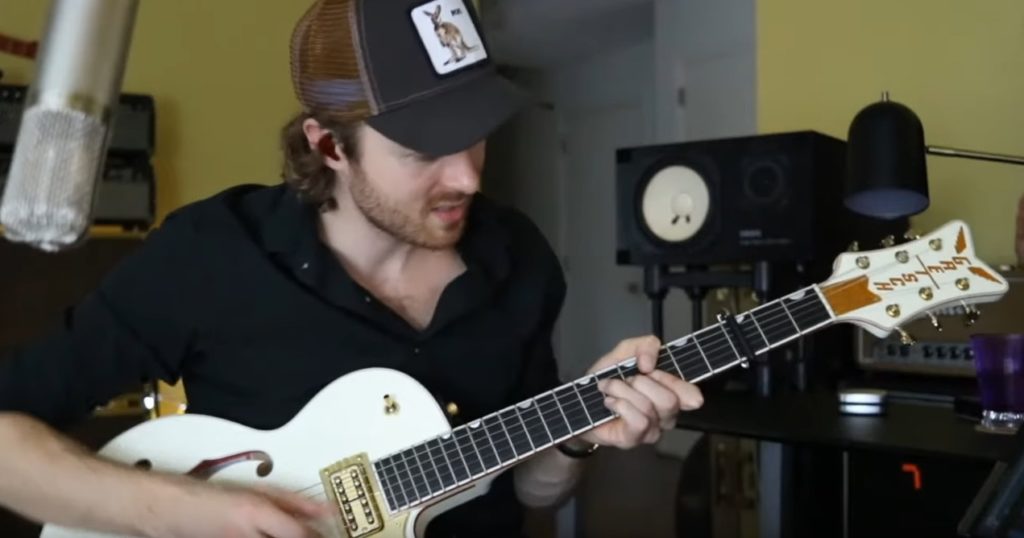 Guitar sensation Joe Robinson spent time in lockdown writing material for his soulful fifth studio album Borders, which was released on Nov. 20.
The emotional album was inspired by the separation from his fiancée, a graphic designer based in Canada. Although the couple knew they would continue to have a long-distance relationship until her Visa came through and she could relocate to Nashville, they had not anticipated the closure of the border between Canada and the United States due to the COVID-19 pandemic.
"This is a collection of songs I wrote, some within the last year and some specifically about being separated from Genevieve during the pandemic," Robinson said in a statement. "I just felt I had some heartfelt songs bubbling up, and I was sure there would be other people out there who can relate. Being separated from loved ones is something I have dealt with for 10 years, having moved to the US from Australia when I was 18. I left al of my family back in Australia, but this felt like a different situation since we became engaged over a year ago and are so excited to begin a life together."
The "Australia's Got Talent" winner enlisted a talented supporting cast for the album, including drummer Nir Z (John Mayer, Chris Cornell, Genesis), bassist Bernard Harris (Aaron Neville, tommy Emmanuel), Irish violinist and fiddle player Eamon McLoughlin (Rodney Crowell) and harmony vocalists Shannon LaBrie and Hannah Sutherland.
"I chose friends of mine who are all great musicians in their own right, but who also have a musical spirit with which I feel connected," shared Robinson.
In addition to the new album release, Robinson has been very active with regularly scheduled live-from-home concerts, landing on Pollstars Top 10 Weekly Livestreams charts alongside Norah Jones , Brent Cobb and Ricky Skaggs.
"I feel a deep responsibility to share my musical passion with as many people as I can," said Robinson of his quarantine streams. "It's still important to me that I'm able to communicate with anyone who enjoys my music and spread some joy at time when it feels more important than ever.''
Among those frequent streams are a few great Gretsch gems, including an impressive rendition of the Beatles classic "Across The Universe" on his G6196T-59 Vintage Select Edition '59 Country Club, and a shimmering performance of "Mindless" from his 2019 release Undertones on a G6136T-59 Vintage Select Edition '59 White Falcon.
Watch Robinson in his performances below. Follow Robinson here for more music news and announcements, and order your copy of Borders here.