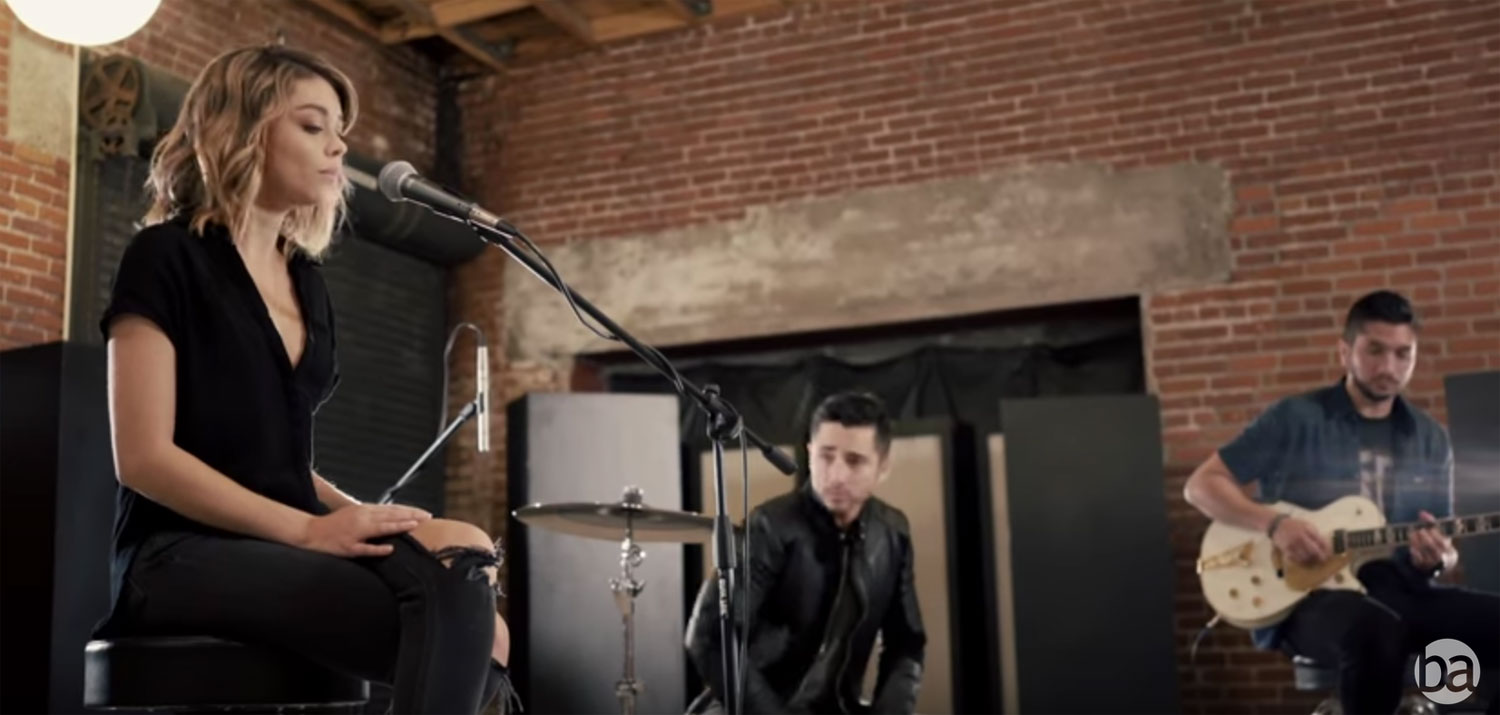 Billboard Hot 100 juggernaut "Closer" by the Chainsmokers  feat. Halsey has been a radio staple since this summer, and has been an oft-candidate for other artists to cover.
This past Sunday, Florida's pop rock trio Boyce Avenue posted their stripped down take of the tune, with an assist from Modern Family actress Sarah Hyland and it's already racked up close to nearly 9 million views in less than a week.
Watch the collaboration below, featuring a Gretsch Penguin. Also,stay tuned for more collaborations with Hyland and Boyce Avenue as the band references having shot a "few videos" on their YouTube page.