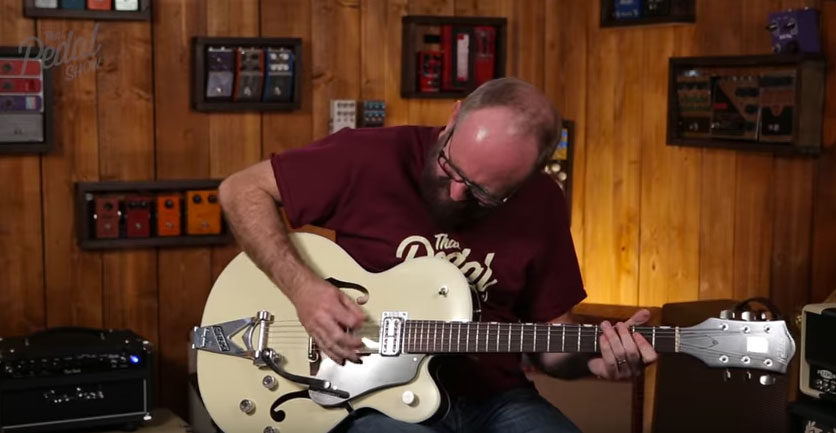 UK's "That Pedal Show" has posted a new video featuring the Gretsch Players Edition G6118T Anniversary model in Lotus Ivory and Charcoal Metallic.
In the clip below, host Daniel Steinhardt may struggle to recall all of the numbers in this model's name but that's no indication of how familiar he's gotten with this professional guitar in recent weeks.
"It has all the things that you wish a Gretsch had always had, so pinned bridge, String-Thru Bigsby, the neck—it's like the nicest neck on a Gretsch I've ever played," said Steinhardt. "It's heavenly."
Steinhardt continues to offer a complete spec rundown and highlights the guitar's tonal versatility with a playing demo that you can check out below.