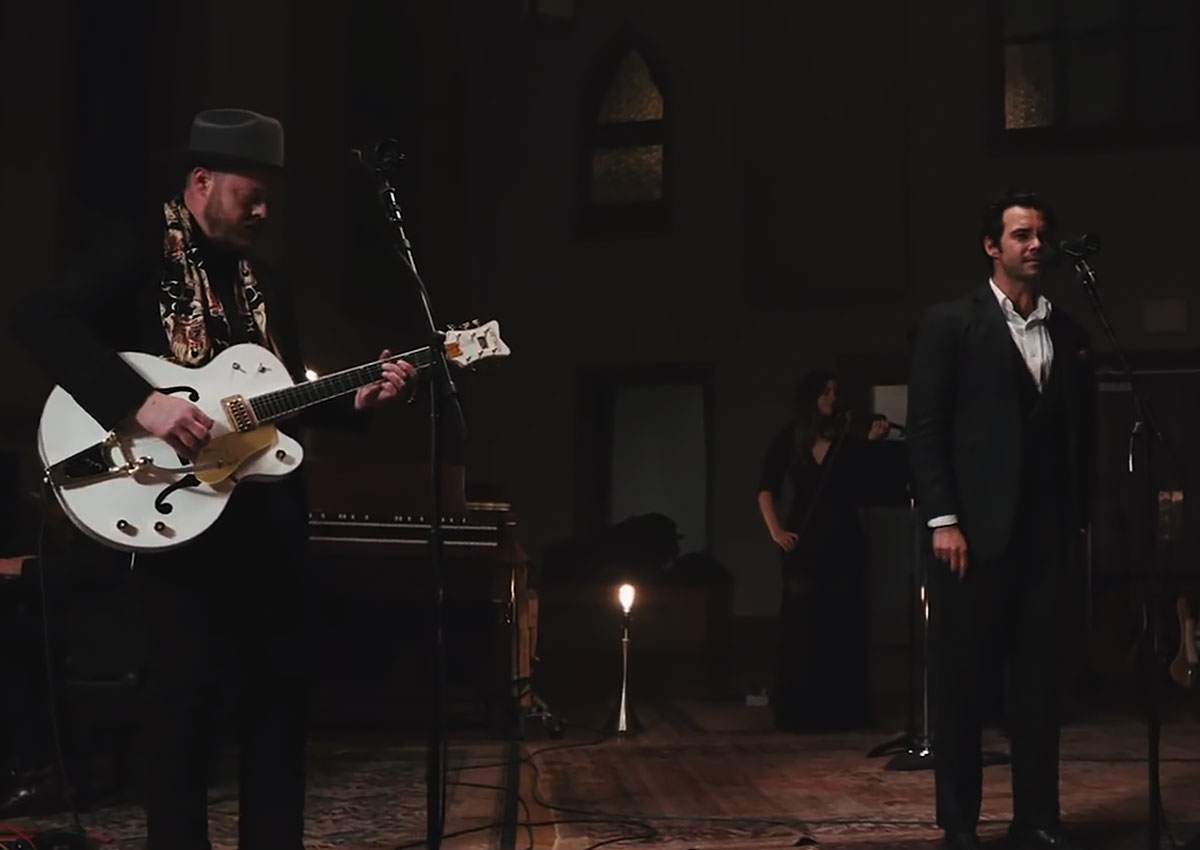 Brooklyn based indie-folk trio The Lone Bellow treated fans to a new video for the incredibly soulful track "May You Be Well." The song, which appears on third album Walk Into a Storm, was originally written by lead singer Zach Williams as a letter to his oldest daughter Loretta during a long tour.
"I was in a Holiday Inn in Louisville and later turned it into a song. It was first just a message to Loretta but really turned in to a message to our country and anyone else who is listening," Williams told Billboard. "We made the live video of the song to try and capture the earnest feelings we have about the song. Its not the usual introspective tone, its a song that is turned outward, seeing others and carrying each other's burdens and trying to instill hope in one another."
Directed by Mike Reuther, the understated video comes to life thanks to the unbelievable vocal performance of Williams that is heightened by the lush harmonies of multi-instrumentalist Kanene Donehey Pipkin and guitarist Brian Elmquist.
Watch The Lone Bellow's love letter turned ballad below featuring Elmquist on his G6136T-59 Vintage Select Edition '59 White Falcon.