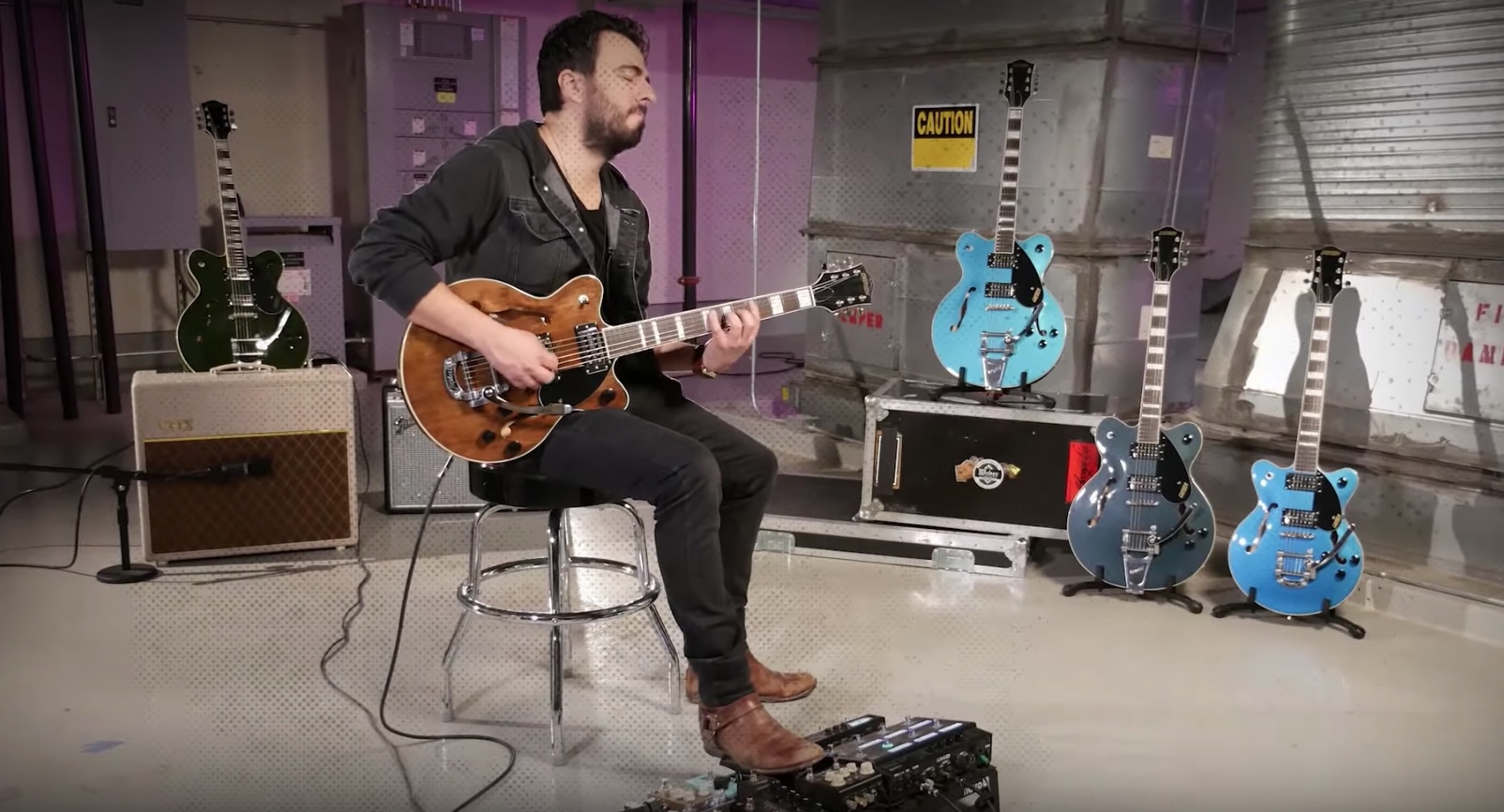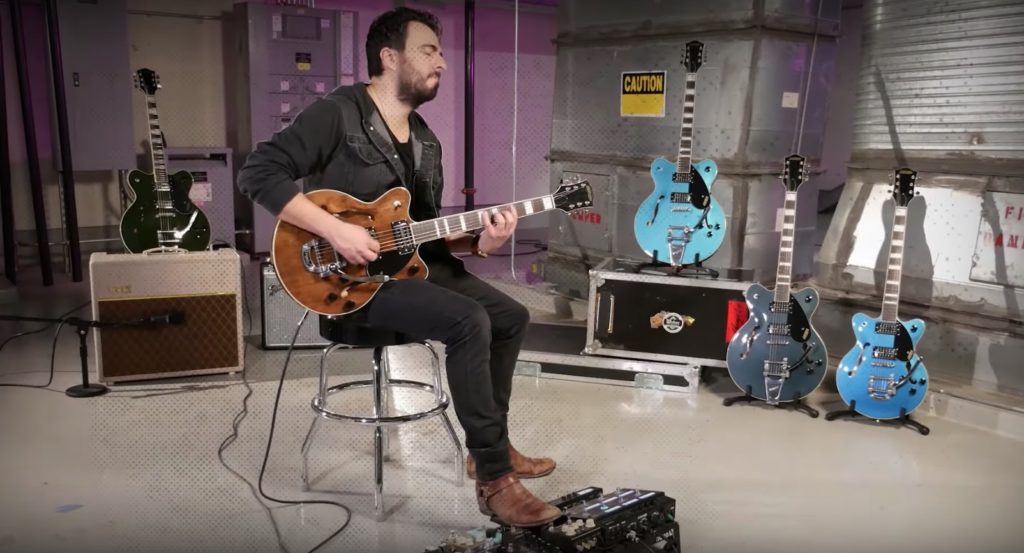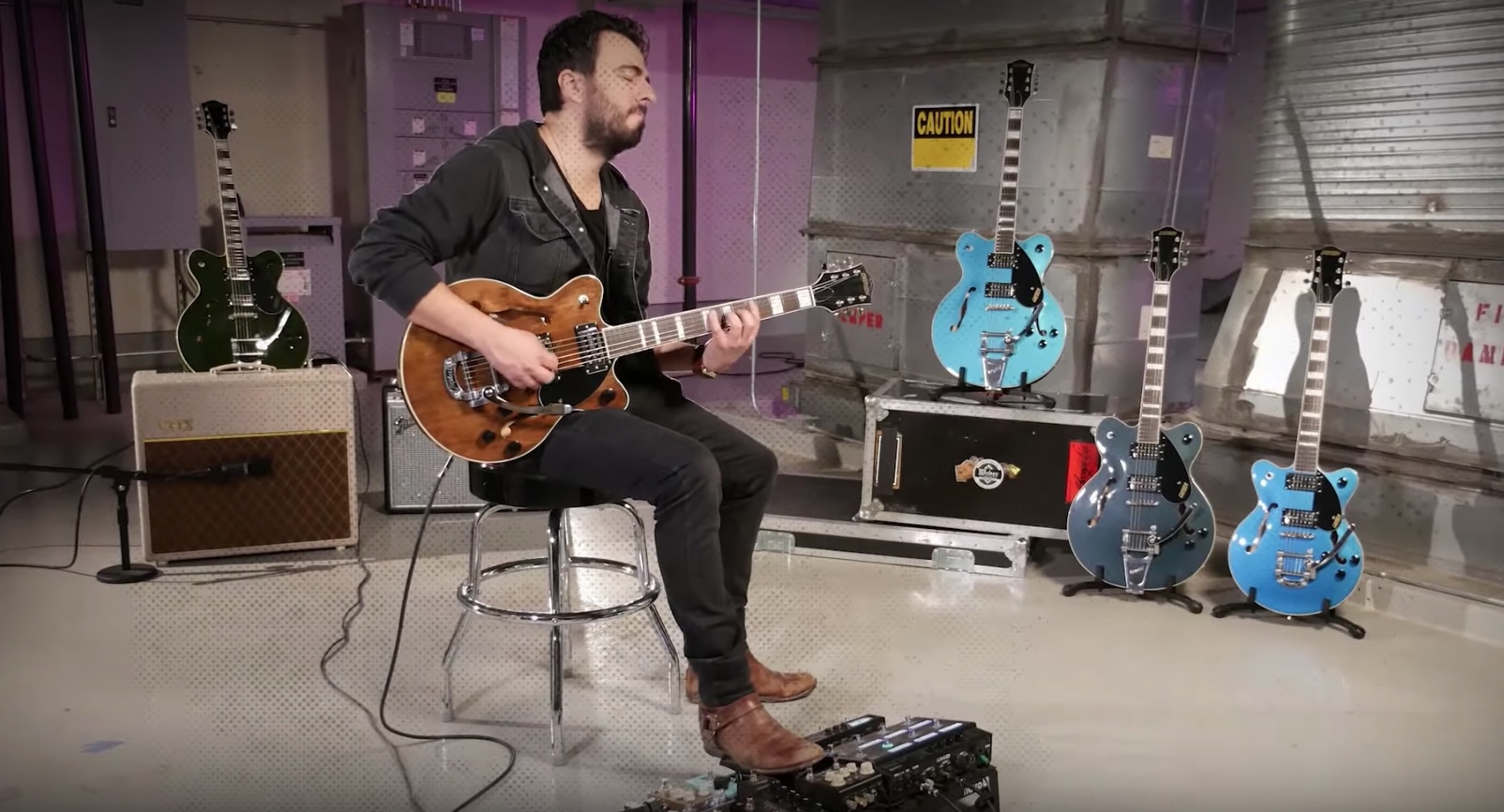 Take in the full-wave fidelity, celestial tones and style of the refreshed Gretsch Streamliner Collection with our latest video demo.
This Streamliner demo clip features a mid-tempo worship vibe while highlighting our Gretsch G2622T Streamliner Center Block with Bigsby® in Gunmetal and our G2655T Streamliner Center Block Jr. with Bigsby® in Imperial Stain.
The all-new Broad'Tron™ BT-2S pickups emit articulate note definition with a distinguished bass response, giving you an atmospheric voice of singing highs with well-rounded lows.
The G2655T is also offered in Riviera Blue, while the G2622T also comes in Riviera Blue or Torino Green.
Experience the G2655T and G2622T in the demo below.