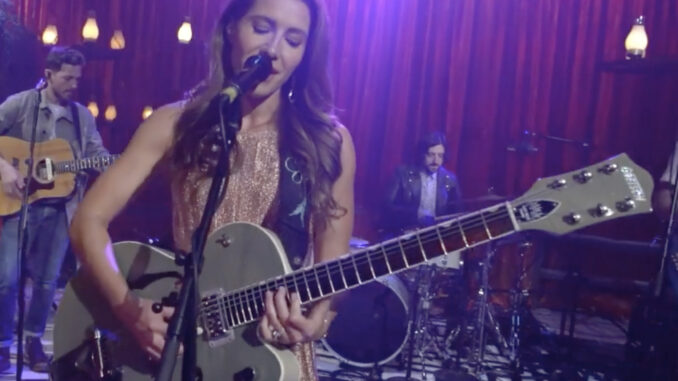 Pop-country artist Caroline Jones is ramping up for the Nov. 12 release of sophomore album, and had the opportunity to perform its track "Chasin' Me" in front of a national television audience.
The mood-setting performance went down on the Oct. 26 episode of the Bachelorette during a date between Michelle and Jamie. After spending the summer on the road with the Zac Brown Band and performing in front of thousands, Jones had to shift the mindset for the reality TV appearance.
"You're just thrown into a completely different world…of production, and you're really not the focus, you know, the show is the focus," Jones told the Country Daily. "There are many moving parts, simultaneously, and all of them are important. So, you end up having to focus even more on giving a good performance. Just focus on your song and what you can control…but definitely as soon as Michelle and Jamie came in, it's obviously about them and their date, and that's why I'm there…I'm there to support and entertain and enrich their moment…and I really enjoyed that. I'm kind of a hopeless romantic."
Watch Jones' "Chasin' Me" performance below, and pre-order her new album here.