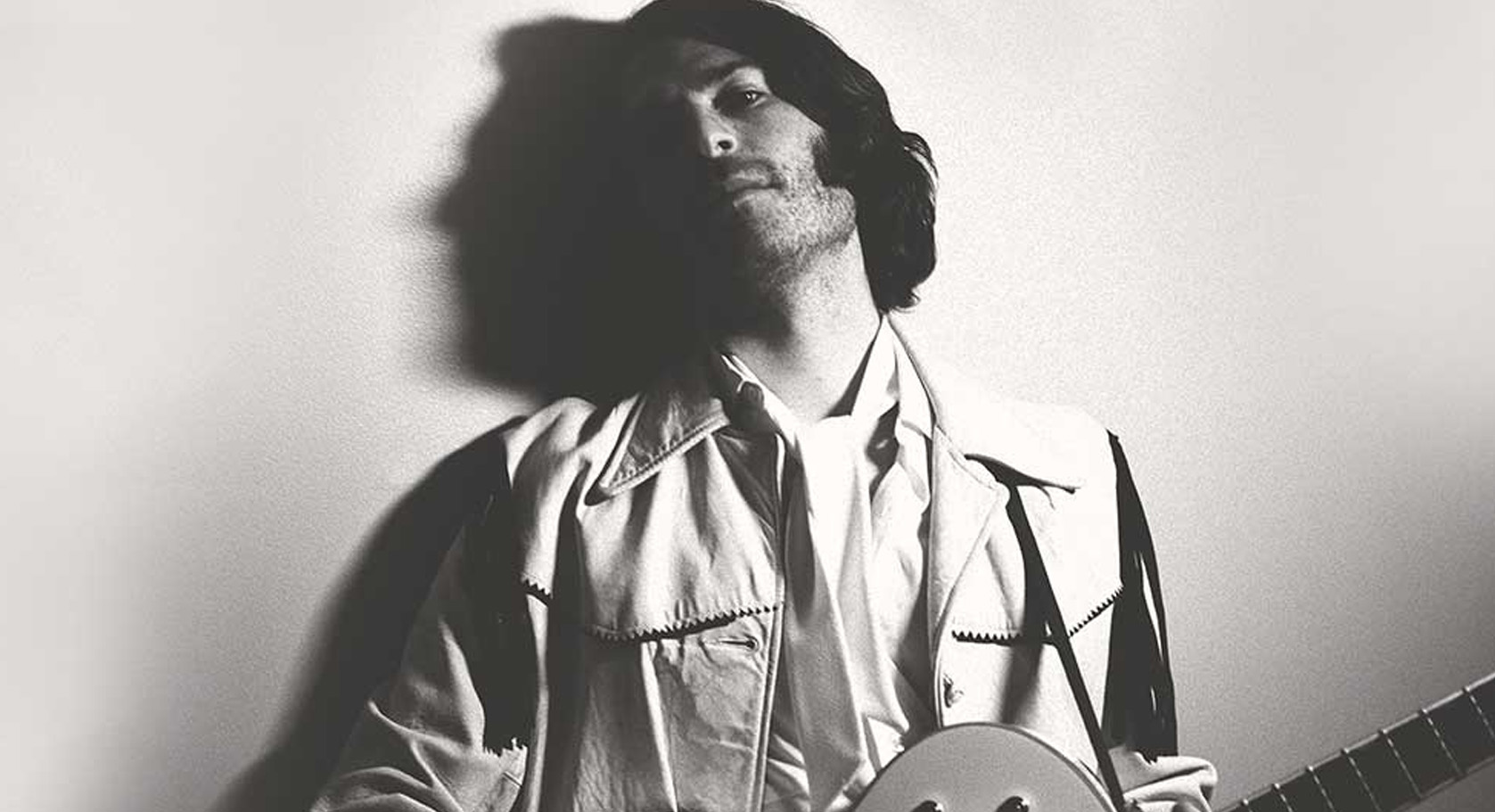 San Francisco Bay Area-bred singer/songwriter Logan Ledger's long-awaited eponymous debut album, produced by the legendary 13-time Grammy-Award winning T Bone Burnett, dropped last week to rave reviews.
"Tonally dark, its vibrant texture consists of sounds from different spheres of American roots music woven into a cohesive whole," wrote The Boot. "Logan Ledger's lyrical content focuses on the intangible, spinning webs of otherworldly fantasies while still tapping into the lovelorn sorrow of old-time country singers. Ledger's sound is certainly retro by definition, but not in the neo-traditional country revivalist sense: With his T Bone Burnett-produced debut, he's in a league of his own."

With Burnett playing guitar on more than half the tracks, the album finds Ledger backed by guitarist Marc Ribot (Tom Waits, Elvis Costello), drummer Jay Bellerose (Willie Nelson, Jackson Browne), and bassist Dennis Crouch (Loretta Lynn, Dolly Parton)—the same band that played on Raising Sand by Robert Plant and Alison Krauss, a Burnett-produced release that won Album of the Year at the 2009 Grammy Awards. Joined by guitarist/pedal steel player Russell Pahl (Kacey Musgraves, Tyler Childers), the band artfully threads in elements of acid rock and surf music and baroque '60s pop to forge a decidedly Californian sound. But as the sonic antithesis of the sunshiney folk that Jimi Hendrix called "Western sky music," the album is nearly subterranean in its mystique, indelibly informed by what Ledger refers to as "that gloomy, nocturnal, San Francisco/Ocean Beach vibe."
Recorded at House of Blues Studios in Nashville, Logan Ledger emerges as a distinctly electric offering, yet continually reveals the rootsy sensibilities at the heart of his kinship with Burnett.
"I think we're each attracted to the more sinister aspects of folk and roots music, and we each have a desire to keep that music alive while finding a way to make something new out of it," Ledger says.
In turn, the album bears an era-defying quality made all the more powerful by Ledger's voice, a timeless instrument that channels utter lonesomeness even in the album's most joyous moments.
Stream the album below on Spotify and order it here.